HOLISTIC LEARNING
Using best practices of Early Childhood Education Programme that focuses to build all domains of development.

Award winning curriculum books designed by leading publication houses.

CHILD-FRIENDLY INFRASTRUCTURE
Design-structure in accordance with child safety and security. Supervisable circulation spaces (such as hallways & corridors) ensuring free movement.

Child-centric facilities: Colourful play area, splash pool, ball pool,
CONFIDENCE BUILDING
An opportunity to perform at the Annual Winter Carnival among an audience of 2000+ members.

Developing self-expression and confidence through fashion shows, fancy dress, role plays etc.
SAFETY & SECURITY
Safe arrival and dispersal through monitoring of all individuals at the time of entry till exit.

CCTV Surveillance at common areas (main gates, hallways, corridors, classrooms etc)

About St. Andrews Scots School
Rana Education Society - The Rana Education Society was formed to make a mark in the field of education by giving impetus to acquiring knowledge and exploring newer avenues for the holistic development of a child. The physical, intellectual, social and emotional facets of a child's personality needs to be developed with a globally competitive regiven of activities along with academics. The School was established in 2002 with the dedicated efforts of the Chairman Shri H.L. Rana, Mrs. P.L. Rana, the Principal and other members of the managing committee. The Management believes in the philosophy of adopting the best practices in the field of education to groom the children done the mantle of the leaders of tomorrow, in their chosen field.
St Andrew's one & only mission is to extend your knowledge base
In St.Andrews the objective of pre- primary is to facilitate learning by creating ,nurturing and stimulating environment for them to learn joyfully..
Education is knowledge imbued with wisdom and ethics which moulds the behaviour and personality of the students..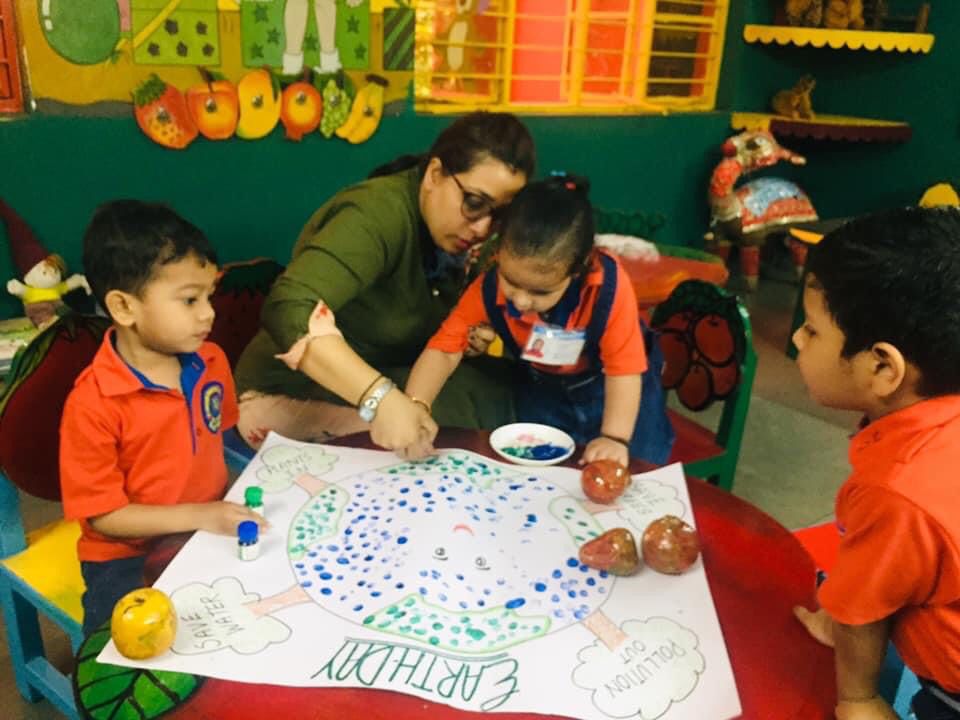 At St. Andrews, a perfect amalgamation of classroom and co-curricular activities ensure that the toddlers enjoy coming to school and learning new concepts
Each day at St. Andrews is a celebration! We celebrate all the occasions with grandeur aiming to inculcate the cultural values in our students.
Teaching kids good values and responsibility help them to think from others' perspective and help others. It might also help them to know their purpose in life...
Photo Gallery
Living our best moments